Art show tomorrow, european trip this fall!
Friday April 08, 2011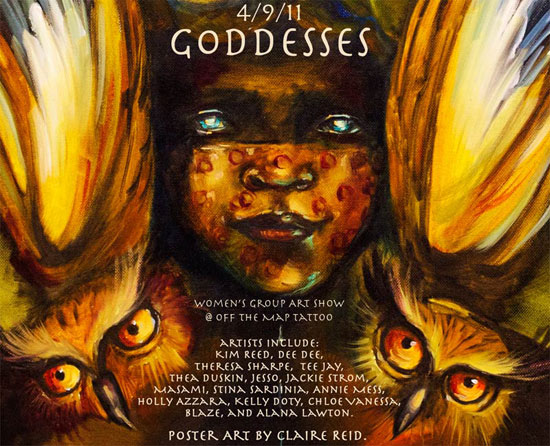 Godesses art show opens tomorrow, and it looks fantastic! The amount of amazing art submitted is a sight to see in person, you should come to Off the Map Tattoo April 9th from 6 - close. It was very exciting to watch this show come together, see you there.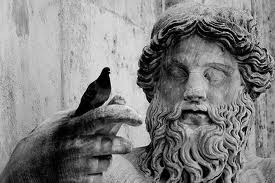 In other news, it looks like I landed a gig teaching a business for tattooers seminar in Rome this October. It is very exciting (I guess its been exciting around here!) to be able to pass on the business plans and lessons learned the hard, and expensive, way to others. More details to follow. The Rome conference is the weekend after the Brussles tattoo convention, which I will be going to with Kelly Doty and Shawn Hebrank. Of course, I could fill the week inbetween with a nice vacation, but since we have plans to take the Artist Retreat and Tattoo Gathering over to that neck of the woods someday, Im hoping to set up some site visits between Brussles and Rome. If you happen to be from that neck of the woods and know of any resorts or venues that we should check out, let me know.
Off the Map tattoo is going gangbusters, Ty McEwen hammered out some great bio tattoos while here, Christian Perez came up again and its always great to catch up and see his tattoos come out of the shop, John Montolvo is here now for the first time and hammering out the amazing color traditional/illistratory but yet still a little bio-y tattoos. Its been a great run of laid back guests. Next up this month Shawn Barber and Stefano.
Lastly, I'm working on getting stats back up after the server move, and a few redesigns/programming tasks, but my focus is prettty much on the Tattoo Gathering as it is coming right up! Seminar registration is live and artists are already makeing sure they register to get their spots secured. Many of our tattoo and art seminars do sell out, so registering ahead of time is a good idea. I just about have a final floorplan for the 2012 Colorado show, and will be opening up artist space registration for that show soon. The Paradise Artist Retreat now has a simple website with a video, need to get the real site live for that even live soon. Rooms and tickets for this years Gathering at Jiminy Peak are moving, you cant book them online, you need to call in. Thanks again to all the artists and clients for the support, these projects couldnt happen without you!